cta-Finance was established in 2018 and is now operating from Switzerland, Cyprus, Dubai and Australia. cta-Finance intends to offer to a diversified scale of investors the possibility to invest, alone or by sharing the risk, through tailored-made structures, into an innovative senior and secured private debt product. The underlying assets are credit facilities granted to well-established and selected trading companies, active in metals and all related raw materials mainly.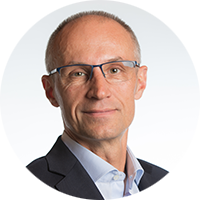 Christian Bauer
ORIGINATION TEAM
52 years old, has 28 years of experience in the field of the Commodity Trade Finance.
Read more
A specialist in import-export with a federal diploma, Christian has developed technical expertise of commodities, especially in metals and all related products. Through his large number of business trips and visits, Christian was able to gain and widen his customers' and counterparties' loyalty. Alternatively, Christian worked on trading and on banking sides, which strengthened his business expertise. In the course of the last years, Christian was CFO of Steelcom, the former steel division of Metalcorp Group (
www.metalcorpgroup.com
) and the Swiss administrator and treasurer of a German-based Group active in raw materials. Between 2014 and 2016, Christian was a Vice President at Arab Bank in Geneva, in charge of the development of a portfolio of clients who are active in metals and all by-products.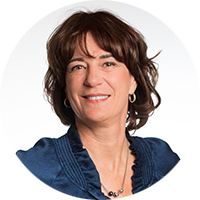 Anne de Wolff
ORIGINATION TEAM
52 years old, has 28 years of experience in Trade Finance on top of an academic background (HEC Lausanne and MBA of University of Geneva).
Read more
She held responsible positions with banks active in TF such as Banque Cantonale Vaudoise, ING and BCP as well as with SCCF, a company specialised in arranging alternative Trade Finance facilities with private funds or funders. Having worked alternatively as senior credit analyst and senior relationship manager, Anne combines extensive knowledge of Trade Finance, accurate comprehension of the credit risks and deep knowledge of financial analysis. She currently acts as Trade Finance Manager for iron ore trading company Lexar Commodities in Zug besides starting her own advising company ADW Sàrl.
François Greiner
ORIGINATION COMMITTEE
56 years old, has 15 years of banking experience in the field of trade finance with the Banque Cantonale Vaudoise. He served for 10 years as CFO with Investal Holding, a company based in the UAE, active in commodity trade and infrastructure investments.
Read more
Benefiting from extensive travel experience, François has developed acute analytical and technical skills in business strategies and new market developments. He now works independently as a consultant on projects in the Middle East, Africa and Asia, and serves as the Chief Strategy Officer for a group of investors. His mandates focus on various commodity trades, an underwater excavation business, a portfolio of lifestyle venues, and analysing strategies for new business. François is based in Dubai, UAE.
Andreas Georgallis
RISK ASSESSMENT
46 years old, is a Chartered Alternative Investments Analyst (CAIA) who has more than 10 years' experience in the financial sector.
Read more
He is currently an Executive Director and member of the Investment Committee at a Private Equity firm managing a €250m distressed opportunities S.E.E. fund. He previously worked as a Corporate Finance Associate at Egnatia Securities, a subsidiary of Marfin Bank in Greece and as a Financial Analyst at GE Capital in London, while he also served as General Manager for 7 years at an industrial firm in Cyprus. He holds a BEng (Hons) in Mechanical Engineering at Imperial College, London and a MBA from INSEAD (France & Singapore). Andreas serves as member of the Board of Directors of several of the fund's acquired companies.
Marios Hannides
STRATEGY AND SUPERVISION
Chairman, 45 years old years old, has vast experience in the public, healthcare and hospitality sectors. He served for 3 years as Director General of the Cyprus Tourist Organization during which he was elected Vice President of the European Travel Commission.
Read more
Previously he had held for 10 years the position of Director General of the Cyprus Heart Foundation, where he represented the Foundation in both the European Heart Network and the World Heart Federation. Marios has also served on the Board of Directors of USB Bank, a Cyprus-based bank that operates through 14 branches across the island. In 2006 he was elected for a 5-year term as a council member at the Strovolos Municipality, Cyprus' second largest municipality. Marios holds a Bachelor of Laws (LLB) at the University of Hull in the U.K. as well as a Masters in European Intercultural Management at the ICHECK Brussels Management School.
Stefano Granieri
STRATEGY AND SUPERVISION
58 years old, is a certified public accountant with a wide experience in financial and trade institutions; Stefano worked as magistrate of the Court of Auditors of the Canton of Vaud from 2008 till 2013.
Read more
An Expert in audit and accounting, Stefano also worked for the Banque Cantonale Vaudoise, Mirabaud Bank and Ernst & Young. He has an experience in trading business; in particular, he endorsed the role of Chief Accountant for André & Co and Optima Energy Group; he acted as consultant for Noble Group. In parallel, Stefano developed an important network of active partners in the assets management, in audit and in finance. He also published articles for the STSA association (Swiss Trading & Shipping Association).
Michele Hardonk
REGIONAL AGENT
52 years old, is today covering the position of CFO, in charge of all financial related matters, of SAIF SpA, an Italian based trading company.
Read more
Before joining SAIF, Michele spent almost 10 years as CFO of FLAME SA, an international trading Company based in Lugano, Switzerland.
Our Value
« Understanding the rationale of our borrower's business is the root of our risk approach »
Swtizerland
+41 21 312 86 94
Cyprus
Tél +357 220 27 667
info@cta-finance.com